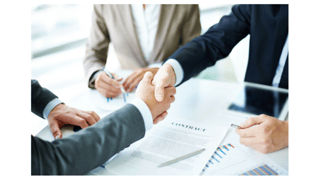 This is the first in a 3-part blog series covering the role of the customer decision journey map in designing the optimal customer experience and how modern companies can stay on top of this dynamic and vital tool for marketing excellence.
In an international business environment earmarked by constant and rapid change, it may be tempting to assume that there's no way you or anyone else can impact your customer's decision process and experience and convert them from disinterested and unaware to fully engaged advocate.

But the fact is you can. And what's more, you absolutely MUST accomplish this challenging task if you want to succeed. This is both in spite of and because of that constant state of flux we find ourselves in.
To aid in this effort, we want to dive into the use of customer experience design enabled by customer journey maps over a series of articles. In this article, we'll define what an experience journey map is and why it's so important. In the next, we'll discuss practical guidelines for creating and using an experience journey map. And in the third article, we'll see how these same guidelines translate to an international forum.
What is an experience journey map?
In the simplest terms, an experience journey map is a documented list of steps that a customer takes in their decision-making process when purchasing a product, service, or solution that fulfills a specific need. It's written from the customer's point of view, and is provider agnostic – not relating specifically to your customers since it needs to account for the fact that before they decide to do business with you, they're going to be investigating your competition as well.
An experience journey map starts by identifying what provokes the business need, then follows the decision process from solution deliberation through negotiation and purchase, pre-operational requirements, and finally to ongoing support. Along each identified decision process step, the actions taken by the customer are identified along with key stakeholders and influence points. Most importantly the experience journey map identifies experience gaps, needs, and pain points for the customer which provide opportunities to design solutions and interactions which better align with the customer decision process.
The journey map captures several necessary elements in this chronological progression of steps:
What actions are taken at each step of the decision journey? What is the customer seeking to accomplish at each step? How does the activity lead to the next step in the decision process? At what points does the customer touch the provider? What is that customer interaction?
Who are the critical decision makers and influencers at each step and where do they enter and exit the journey? Is the key contact the final decision maker or are they doing research for other stakeholders? When are they most likely to seek out input from external and internal influencers? Does the customer gather insights and input from other current customers? Who makes the final purchase decision?
What sources of information do the decision-makers and influencers rely on at each step of the journey? Are they doing most or all of their investigating online or are there real-world sources they're likely to turn to? What information are they seeking at each step in the decision process?
What experience gaps, needs, and pain points do the customer mention at each step of the journey? Does the product, service, solution fit their usage needs? Are they likely to hit roadblocks in obtaining information? Are they getting the information that they need? Is there the right support available for installation, operation, etc.? Are there long-term migration requirements?
A lot of information goes into a well-made experience journey map, but the end result is extremely valuable.
Why is the experience journey map so important to a great customer experience?
As you can imagine from browsing that bulleted list, obtaining the answers to those questions and taking action to change the customer experience puts any seller into an optimal position to win and delight the customer.
For example, identifying influencers and decision makers, as well as when they enter or leave the process, allows you to tailor specific marketing messages to the right people at the right time using the right content, tone and wording.
Likewise, identifying the customer's pain points as their journey progresses makes it possible to develop innovative products and/or solutions that address experience gaps. This knowledge also enables you to provide customers with timely communication and support services that either proactively help them avoid difficulties or help them solve problems they run into quickly and efficiently. Both of these situations place your company and products in a positive light as the customer continues to move along their path to a decision.
All of these accomplishments offer a fantastic opportunity to differentiate your company from your competition in the eyes of your future customers, which is one of the most important goals of any marketing effort.
The Role of the Journey Map in Customer Experience Part Two
The Role of the Journey Map in Customer Experience Part Three
Brenna Neal is a Director at EMM Group and has led a variety of global segmentation, customer experience and go-to-market projects. Feel free to connect with her by email (brennaneal@emmgroup.net).